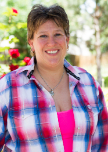 Dawn Fliszar grew up in the south suburbs of Chicago near northwest Indiana where she was instantly drawn to police work and the desire to help others.
Dawn had her first visit to Colorado in the early 2000s; she instantly fell in love with this state and knew she would come back someday for good.
In selling her Chicagoland home, Dawn met an incredible real estate agent.
The work of this Broker inspired her and helped ignite her interest in offering real estate and houses in Denver for sale, as a career.
As a 21-year police officer, her integrity and work ethic has translated to her real estate business in the Denver area.
Being a Denver CO Realtor means so much more to Dawn than just sales; building relationships with her clients is what is most important to her.
Dawn promises to work hard for her clients and vows to constantly learn in this industry.
Dawn will always be someone you can count on to fight for your best interest.
She is proud to call the Denver metro area home.
She loves everything this state offers from outdoor activities to great restaurants and bars, the weather, and the awesome people.
Looking for houses in Denver for sale?
Contact Lantern Home Group and get started in your search.